Είναι φανταστικό..!!!

Animagique is presented multiple times a day in a 1,100 seat theater. The building is a copy of the CinéMagique Theater found in Production Courtyard; however the Animagique Theater has been painted blue since my last visit. The show is 25 minutes in length and a schedule is posted on a marquee out front.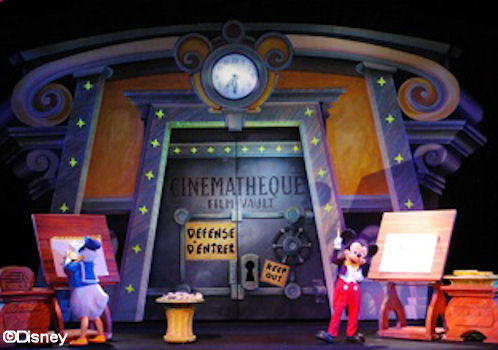 In an odd way, the story of Animagique is the same as Mickey's Philharmagic, except it uses real characters and puppets rather than animation. The show starts with Mickey and Donald onstage, each at their own easels. Some sort of contest is taking place to see who is the better artist. I'm sure I don't have to tell you who wins. At the end of the competition, Mickey leaves the stage.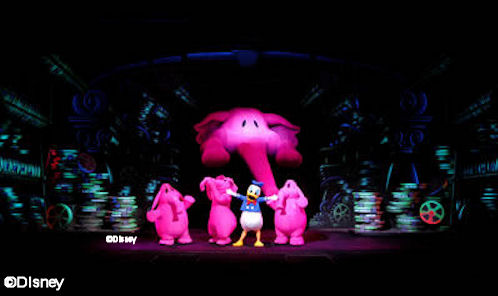 A frustrated Donald walks around in a huff and eventually finds Mickey's magic key to the vault located behind him. He unlocks the door to reveal hundreds of reels of film from Disney's animated classics. A moment later, some of the characters come to life. First we have the pink elephants from Dumbo. They dance out onto the stage and surround Donald as the haunting "Pink Elephants on Parade" is played. Black lights are used and their florescent colors come alive.
This routine is followed with the characters from Jungle book, Little Mermaid, and finally The Lion King. Each segment is about four to five minutes in length. Portions of the production will also remind you of the "Voyage of the Little Mermaid" show at Disney's Hollywood Studios. Black lights and puppets are used imaginatively and it's intriguing to watch. In the end, Mickey joins the fun for a big finale.